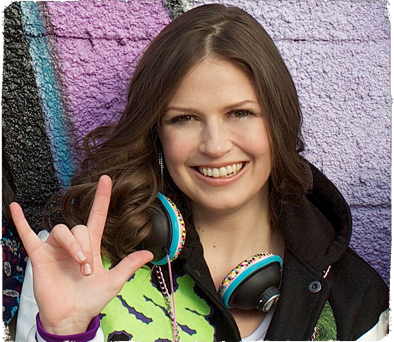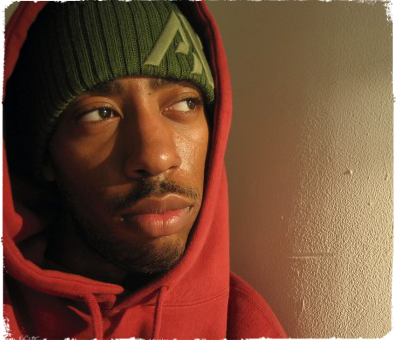 lauren collins, lmsw
Lauren Collins is the Founder, Executive Director and Visionary behind Hip Hop Heals Most DEAFinitely and the Hip Hop Heals Foundation. She is also the creator of the Hip Hop Heals Curriculum.
Lauren was born in New York, but grew up in Miami, Florida where she was an avid tap and jazz dancer at the Mary Linick Dance Studio, where she formally trained for 12 years. Her love of dance only deepened when she was first exposed to the hard hitting & contagious beats of artists such as Snoop Dogg, Run DMC and The Beastie Boys in the late 80s & early 90s. Lauren's fascination with hip hop dance, music, fashion and culture quickly became a focal point of personal interest to her, and later the driving force behind her humanitarian entrepreneurial endeavors.
Lauren had been studying American Sign Language on and off for 12 years when she took a job as the School Social Worker at the Lexington School for the Deaf in Queens, New York in 2007. Since then, she has dedicated herself to working with the Deaf in order to improve her ASL skills as well as develop a more intimate understanding of Deaf culture. When Lauren realized there were no dance classes offered to the Deaf and Hard of Hearing community, she began to imagine a place where her three biggest passions could come together: helping others, dancing and working with the Deaf; this was the inception of Hip Hop Heals Most DEAFinitely.
In 2009, Lauren founded the Hip Hop Heals Foundation, a non-profit, 501 (c)3 charitable organization which funds all Hip Hop Heals Most DEAFinitely programs. The Foundation's goal is to provide the Deaf and Hard of Hearing community with dance classes and workshops, and also to provide the Hearing community at large insight into and education about Deaf Culture.
After attaining a BA in Psychology at Columbia University in Manhattan, Lauren remained in NYC to attended Hunter College's Graduate School of Social Work where she attained her Master of Social Work. While there, she came to believe that there was room for a new type of therapy – one that participants could enjoy and embrace so she created Hip Hop Heals: The Curriculum. An experienced and dedicated Group Worker who knows what it's like on the front lines of social work, Lauren first implemented Hip Hop Heals: The Curriculum at Palladia-Starhill, a residential alternative to incarceration in the Bronx, NY.
Her clients there engaged the curriculum with a vitality that surprised even the facility's administrators. Stirred by the program's success, one of Palladia's outpatient programs, The Comprehensive Treatment Institute, contracted Lauren as a consultant to bring HHH to its facility.
jamie j.
Brooklyn native Jamie Jackson has been dancing since the age of 5 and got his break as a choreographer at 11 years old when he did some work for a block party in his neighborhood. That first experience fueled Jamie's passion for performing. While following his dream to become a choreographer, Jamie took a good detour: singing in the Grammy Award winning LFT Church Choir under the direction of Hezekiah Walker. While in the choir, Jamie had the opportunity to work with artists such as Babyface, Stevie Wonder, Praz of the Fugees, Shirley Caesar and P. Diddy.
After finding the Broadway Dance Center at age 19, Jamie returned to his first love: dance. He began teaching hip hop classes at the world-renowned BDC studios at 23 years old. His weekly hip hop classes are consistently jam packed and he is a highly in-demand member of BDC's celebrated hip hop faculty. Since his start in the business, he has had the pleasure of choreographing the "Let's Dance" video and mini tour for Hezekiah Walker, a BET Janet Jackson Tribute, company pieces for Carnival Choreographer's Ball and was asked to choreograph a group routine for the Broadway Dance Center's 25th Anniversary Gala at the Hammerstein Ballroom in NYC. His hard work and dedication was noticed by Shawnette Heard who asked him to choreograph for Broadway Remix, an off Broadway production she directed. He has also been featured in music videos including: "99 Problems" (Jay-Z), "All Things" (Fab 5), and "Chabine" (Matt).
Jamie J. is also a member of the hip hop faculty for the prestigious PULSE on Tour Dance Workshops where he works alongside top choreographers of all genres such as: Mia Michaels, Dave Scott, Cris Judd, Laurieann Gibson and Wade Robson to name a few. Jamie is generous of spirit and also volunteers his time as head choreographer and teacher for Hip Hop Heals Most DEAFinitely, where he provides cutting edge hip hop dance classes for the Deaf community. His interest in working with the Deaf started after he took his first ASL class in college and HHHMD was the perfect opportunity to combine both his passion for dance and for working with the Deaf.
With a natural gift for movement, Jamie's style of choreography developed as a combination of the influences of his parent's love of music and dance, as well as his formal classroom training. His dynamic hip hop style emphasizes song interpretation and storytelling, which is why he is such a perfect fit for Hip Hop Heals Most DEAFinitely. Jamie has been with HHHMD from its beginning in June 2008 and is loved and respected by all HHHF staff, students and dance company members.